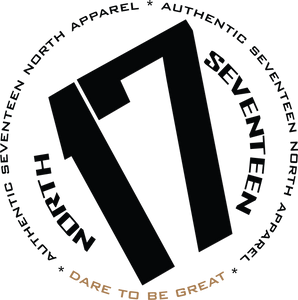 SEVENTEEN NORTH
Seventeen North is the brainchild and vision of Atlanta based artist poet and designer John "Gold E" Early. First realized in 2011 The idea to have apparel that speaks to those who want to speak to the world.  Is what drives the bold and sleek and provocative design ideas. The main color pallet is black, white and grey speaking to the thought that the world is black and white and grey and can be seen with clarity from all angles. There will be more colors and styles introduced regularly, as we grow together.
It has been a growing look at brands and styles available and seeing a need for apparel that speaks to those who want to speak to the world. Artistic, provocative, imaginative, and fun styles that won't be seen anywhere else.
This is the genesis of a new global brand. Your feedback is an important part of the direction of Seventeen North. Though the intent is not to be trendy, it is to be relevant to the times we share and to affect the times we will share.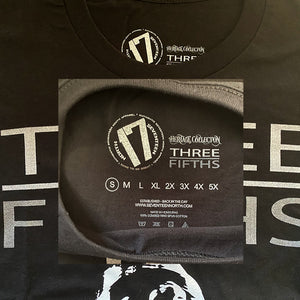 Attention to detail
The level of care we put into delivering a great product is shown in the attention to detail.
A lot of brands claim to be custom, but Seventeen North is the standard they aspire to. Each piece is custom labeled  with the name of the design. 
Subscribe to our newsletter
Promotions, new products and sales. Directly to your inbox.